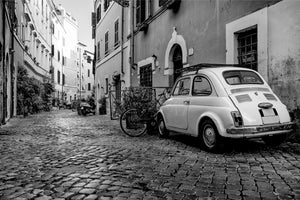 Great Taste is Timeless
Taste is something we are not born with. Taste is not part of our DNA, but it is part of our long-term memory. Taste is obtained through trial and error in our everyday lives. What we taste, what we wear, what we experience identifies our taste. Great taste is extremely rare, very few people have it, some people will never have it.
Learn More
About Our Taste
Of course, it's said that everyone has different taste. That may be, but what we are referring to is "general great taste." Examples of general great taste are the 1967 Jaguar XKE convertible British racing green, Part I of "The Godfather," "O Sole La Mio" by Pavarotti, The Grand Canyon, Van Gough's "Starry Starry Night."  Dance solo "Singing in the Rain" by Gene Kelly. These items are indisputable. Which means 100 percent of the population would not disagree that these items are of great taste. 
Many times we have made a purchase of an item or service. A hotel reservation, an apparel item, or a wine etc. Based on your mood at the time of the purchase or who you are with during the purchase, could influence your purchase greatly. Later you probably realized that you spent your hard-earned money foolishly. 
We would appreciate it if you could give us your opinion of these suggestions for our development and hope these suggestions improve your life and experiences. And of course, save money. If you would like any suggestions on any category please feel free to inquire. 
Thinking
Environmentally
Environmentally speaking, the Fashion business is the second biggest pollutant in the world next to the oil industry. This can be reduced dramatically if consumers had taste instead of buying clothes, wearing them a couple of times, then throwing them away. We would like to expose you to some taste that the designers of Ciao Milano have been exposed to while developing the collection. Let it be restaurants, food, wine, hotels etc.
Stay tuned for great taste suggestions.